welcome to
Dr. Monica Tadros, Sinus, Sleep & Facial Plastic Surgeon, NYC & NJ
Dr. Monica Tadros is a distinguished Sinus, Sleep and Facial Plastic Surgeon and Fellow of the American College of Surgeons. She is a Top Doctor in NY and NJ and one of a small number of surgeons to attain double board certification by the American Board of Otolaryngology and the American Board of Facial Plastic & Reconstructive Surgery.
After years of highly specialized training, she first joined the faculty at Columbia University Medical Center as the Director of Facial Plastic & Reconstructive Surgery where she trained resident physicians and medical students as a pioneer in the highly evolving field of aesthetic medicine and rhinology.
FORM and FUNCTION.
The nose is an organ and needs to work properly in addition to complimenting the features of your face.

- Dr. Monica Tadros
Media Coverage
Dr. Monica Tadros In The News
New York City and Bergen County plastic surgeon Dr. Monica Tadros is a premier book author and contributor to prominent news outlets. As a leading rhinoplasty surgeon she is an expert in adult rhinoplasty, male rhinoplasty, ethnic rhinoplasty and teen rhinoplasty procedures. She is dedicated to providing patients with the highest level of care and the best surgical outcomes. Dr. Tadros has long been considered paragons of authority and expertise among the best plastic surgeons in Bergen County NJ and expert rhinoplasty doctors in New York, New Jersey and in the country.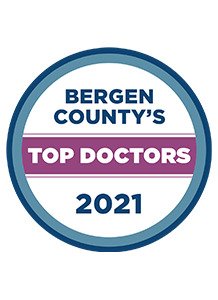 View all Awards
view all press releases
Thank you!
The results of your Nose Test will be emailed to you.
Specialities
The Best Of Our Treatments in New Jersey & New York
Dr. Tadros specializes in rhinoplasty, sinus surgery including sinusitis treatment, and plastic surgery in NJ and NYC. She is one of a small number of surgeons to attain dual board certification in Otolaryngology-Head & Neck Surgery and Facial Plastic & Reconstructive Surgery and has combined the two specialties in her unique practice of aesthetic medicine.
Services
More Cosmetic & Surgical Procedures
Our Office
Is Equipped with advanced technology
Sinus, Sleep & Facial Plastic Surgery Center with Locations in Park Ave and Bergen County
Dr. Tadros and her experienced staff look forward to assisting you with discreet, personalized care to meet your medical and aesthetic needs. Our standard of excellence ensures personalized care from board-certified physicians trained in multiple sub-specialities to provide the finest care in corrective therapy in a friendly and compassionate environment.