What is Chronic Sinusitis Treatment?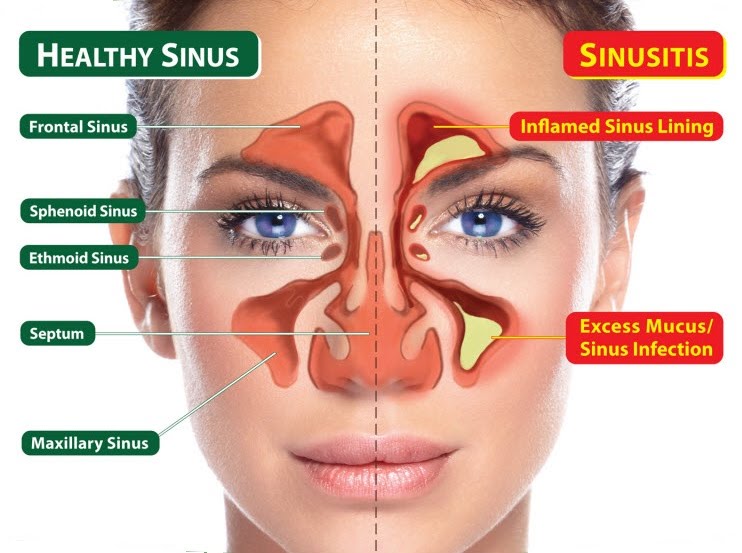 To treat your sinus infection symptoms in NYC & NJ, there are many options that you and an ENT at the Center for Ear, Nose, Throat and Allergy can discuss. If medication, including antibiotics, does not treat your sinus infection, discuss your sinus surgery options with Dr. Monica Tadros, a Double Board Certified surgeon. Dr. Tadros specializes in chronic sinusitis treatments in NYC & NJ for her patients. Schedule a consultation with a sinus specialist today.

Chronic Sinusitis Options
If you appear to suffer from chronic sinusitis in NYC & NJ, your primary care doctor is likely to refer you to an Ear, Nose and Throat specialist (ENT doctor). Your ENT doctor will determine the best sinusitis treatment plan for you. Sinus treatment in New Jersey may include certain medications, including:
Antibiotics
Nasal steroids
Decongestants
Mucus thinning drugs
Oral steroids
Healthcare professionals may find it difficult to treat the majority of chronic sinusitis sufferers with medication. It is estimated that at least 20% of patients suffering from this condition are not successfully treated with medical therapy. Sinus infection treatment in New Jersey offers you alternative forms of sinus therapy.

Balloon Sinuplasty (BSP)
Balloon Sinuplasty – Today, there is an innovative procedure used by ENT doctors to treat patients with recurrent acute or chronic sinusitis. Balloon Sinuplasty uses a small, flexible balloon catheter to open inflamed sinuses. The balloon catheter is placed into the nose to reach the inflamed sinuses, and gradually inflated to restructure the previously blocked sinus passage.
Unlike conventional sinus surgery, Balloon Sinuplasty preserves the normal anatomy of the sinuses and mucosal tissue, and does not require the removal of bone and tissue. Clinical studies have shown that the procedure is safe and effective. For some patients in NYC & NJ, the Balloon Sinuplasty procedure is now conducted in Dr. Tadros' office, under local anesthesia for treating chronic sinusitis.
Endoscopic Sinus Surgery (ESS)
A common surgical option for clearing blocked sinuses is endoscopic sinus surgery (ESS), which removes bone and tissue from the nose to enlarge the sinus opening. This removal of bone and tissue may require uncomfortable nasal packing after surgery and may lead to post-surgery pain and scarring.
Frequently Asked Questions
Is Chronic Sinusitis Surgery Necessary?
Chronic sinus infection is not an easy condition to cure. Most diseases can be easily managed during the development stage. When your health issue becomes chronic, it takes a lot more effort and time to cure it completely. Your doctor may recommend a surgical option if:
You have several sinus infections requiring antibiotic treatment
Your discomfort and nasal pressure are not relieved by home remedies
Prolonged medical and home treatment have shown no results
Do Chronic Sinusitis Symptoms Go Away After Surgery?
Most patients report good results after undergoing surgical treatment. Symptoms of chronic sinus disease should not bother you after complete recovery. You can expect temporary sinus congestion, headaches, or a small amount of nasal bleeding following surgery. It's advised to take one or two weeks off from work, depending on the physical nature of your job. If the healing process goes smoothly, you can resume your normal routine in about 3 weeks.
Are There Any Chronic Sinusitis Treatment Home Remedies?
Many people prefer a more natural approach to treat their conditions. These approaches are non-invasive and budget-friendly.
Chronic sinusitis home remedies include:
Use a salt and water solution to rinse your nasal passages
Spray salt water into nostrils to unblock congestion and treat inflammation
Drink a lot of water
Rest enough
Treat your nasal passages with steam
Consume spicy foods or beverages from time to time
Use a vaporizer to humidify the air in your room
Get OTC medication to relieve pressure and pain
Learn by treating your sinus infection symptoms in NYC & NJ by scheduling your no-obligation consultation today with best ENT specialist Dr. Monica Tadros. Please use the contact form to receive additional information or call NYC: (201) 408-5430 or NJ: (201) 408-5430 to speak to a Patient Advisor. Dr. Monica Tadros' offices are conveniently located near 300 Grand Ave, Englewood, NJ 07631 and 911 Park Ave., New York, NY 10075.